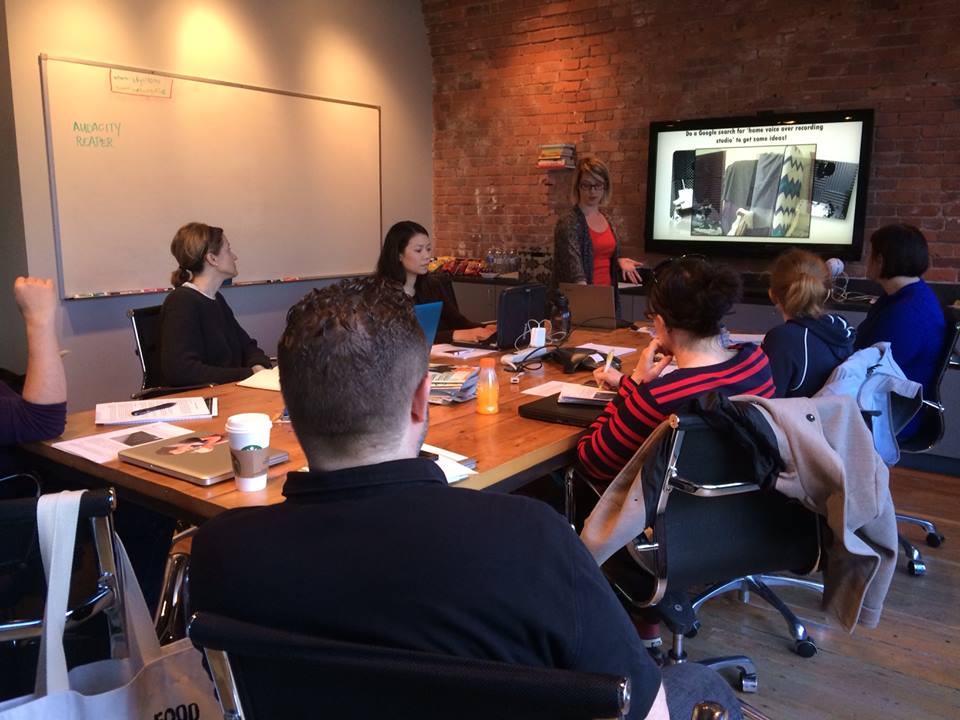 I Taught a Voice Over Workshop
Did I mention I taught a VO workshop in Seattle last weekend?  This was different from the Business of Voice Over workshop that I teach in that it's geared towards the actor with a local agent.  This workshop teaches ya how to turn around a vo audition when you get one, plus you come out of it with a new demo!  All the tools you need to give to your agent so they can better represent you.
How to set up a space at home to record auditions + the right gear to buy
Techniques I use everyday to book my own work – warm up exercises, mic technique, script analysis, and recording and editing tips and techniques.
A demo (we write it in the 2nd half of Sat) recorded at the Clatter & Din studios and produced by our demo engineer, John Epperson.