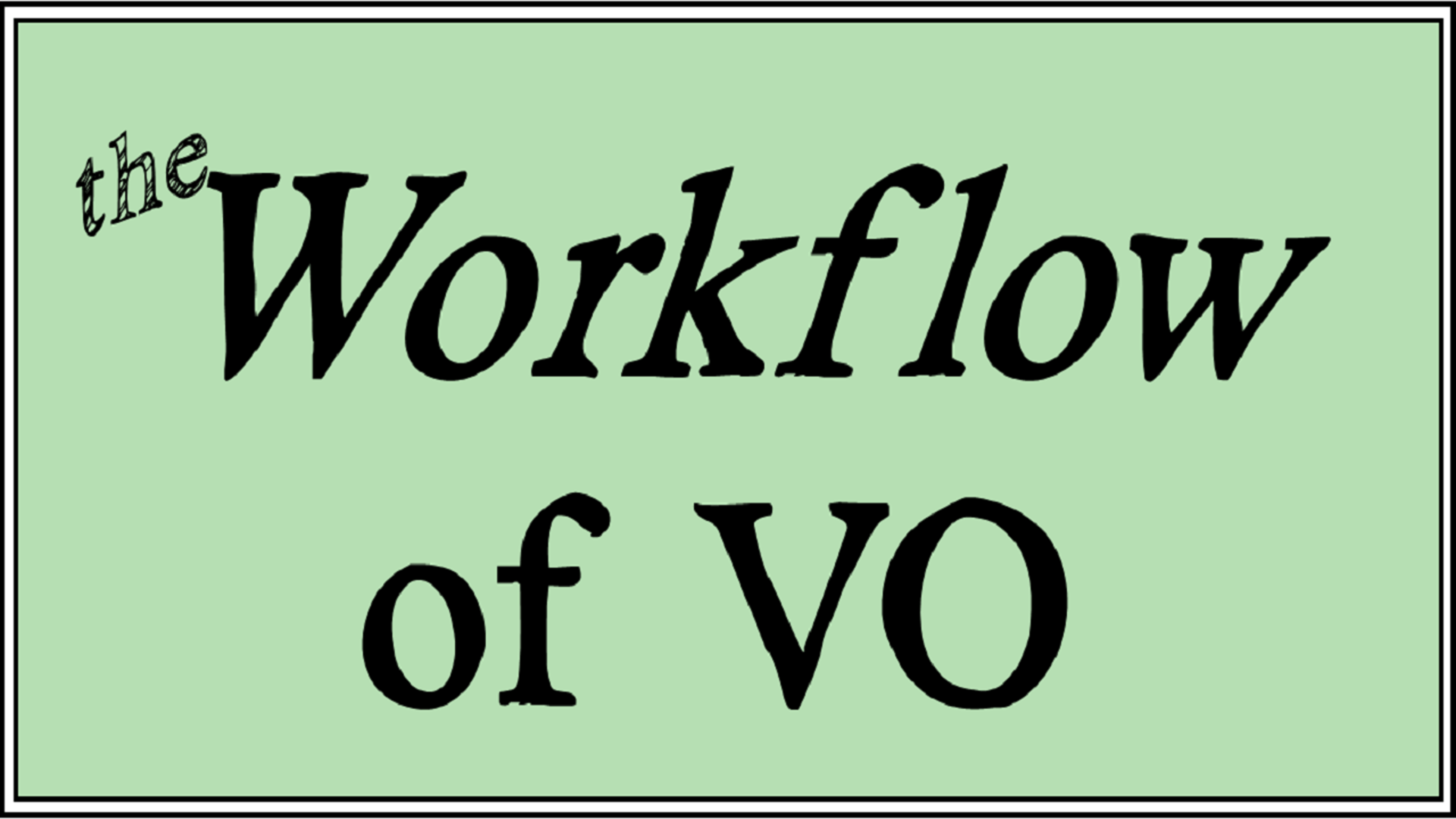 Announcing The Workflow of VO
I am so excited to announce my online streamable class about the business-side of voice over, The Workflow of VO!
The consists of 6 lessons and a bonus lesson – over 2.5 hours of video!
This class is about the daily ins and outs of a voice over actor and how you can design your workflow into a well-oiled machine to make money doing voice over work. I go through every step I take to book the work I book every day, which includes jobs like national commercials, video games, synthetic voices and animation projects.
This class is tremendously helpful whether you are at the beginning of your voice over career or just want some new insights to give it a boost. If you already have an agent, this can help you be a better talent for them– you'll have other stuff going on that won't make you depend too much on any given job. And if you don't have an agent I talk about tons of other ways to book work so that you can look more desirable to an agent by having a few more credits on your resume.
I've been working tirelessly on this class for a very long time and I'm crazy excited that it's ready.  I used to teach it as an all day workshop at Guitar Centers which worked well but I found myself teaching too much and I wanted to get back to concentrating on voice over myself.  So I've been trying to turn it into an online class ever since then but I've also been busy doing voice over work. With all that taken into account it made this became a longgggg process, but that's also because I wanted to make the information valuable, funny, and interesting.  Click the link to check out more about it!