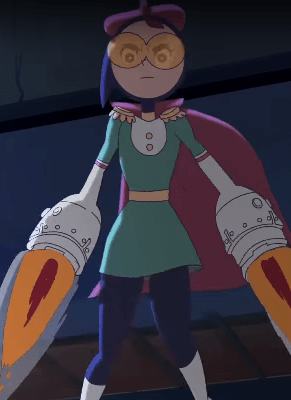 First Episode of Emara goes up THIS FRIDAY
Meet Emara, a young Emirati girl who harnesses a special power to fight crime across the Emirates.
I voiced the English version of Emara, the "female superhero who makes it her mission to fight crime on the streets of the UAE."  We recorded it over the course of 2015 and 2016 and I had such a blast playing a strong young female character.  She reminded me of Penny, in Inspector Gadget, which was always one of my favorite shows and characters.  I even developed a show when I lived in LA as if Penny were all grown up and now fights crime with her clever wit and gadgets that actually work (unlike her uncle's).  I never got that one off the ground once I found out that Dic Entertainment wouldn't allow me the rights to make the show.  So to play Emara was a dream come true on multiple levels!  I got to voice the lead character in an animated show – that has dope anime style animation imo – AND I got to play a character like the one I'd drummed up as Penny without her Uncle Gadget around.
The entire series already aired on Ramadan last year all over the Middle East.  But I just heard word that the first episode of this series is being released this Friday, May 18th, 2018, on the Eating Stars Studios YouTube channel.  Even more exciting, we are now working on Season 2:)
Subscribe and enjoy!