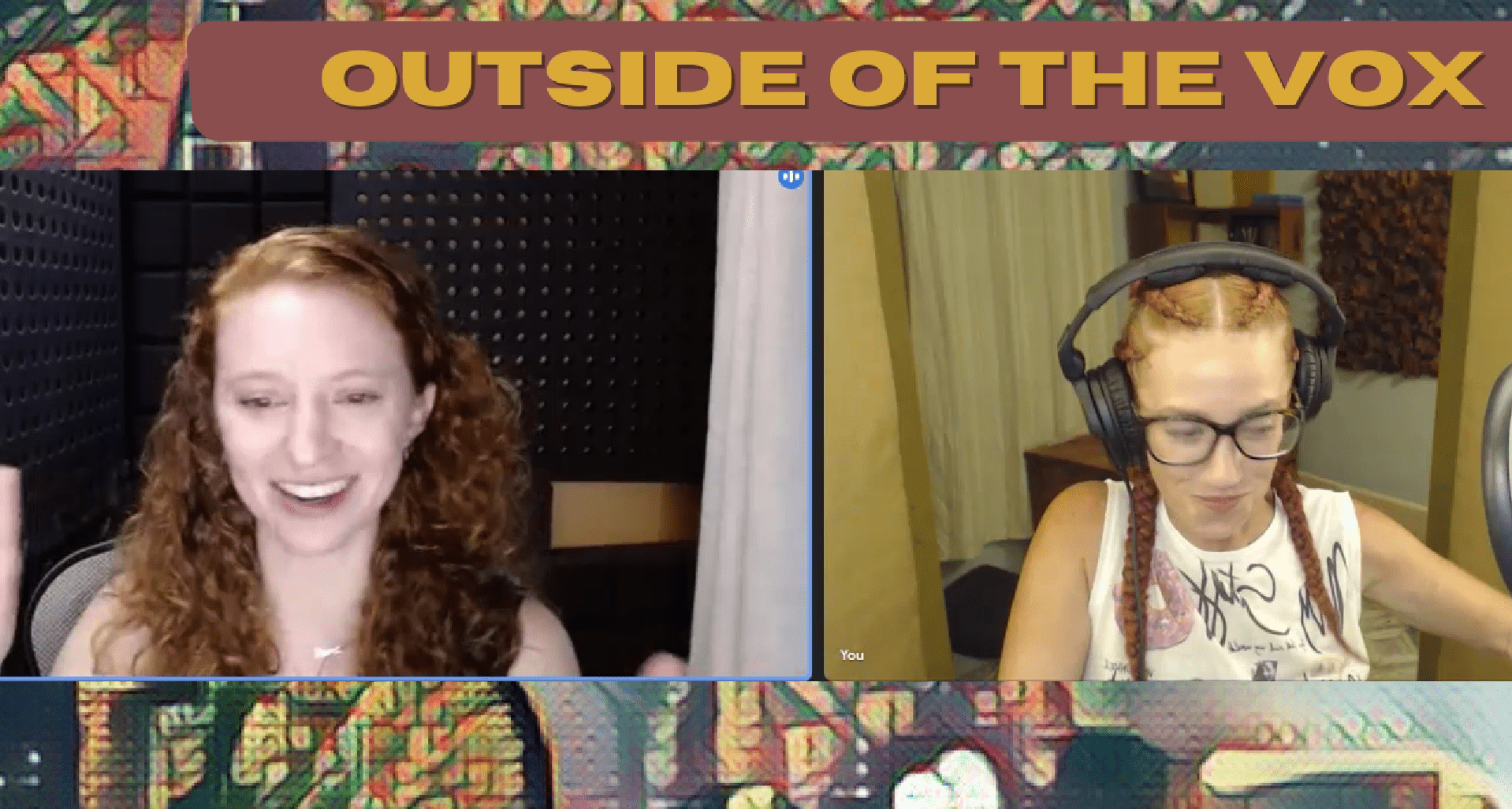 Arianna Ratner: Animation Inspiration
My Next Guest on Outside of the Vox
.
This interview was nothing but fun! 
Arianna is a wickedly talented voice over pro who's been in the industry just about her whole life.  Her father is in the industry as well but don't let that fool you into thinking her hand was held one bit.  She went out there and found her own training to become a working voice over talent with her own talent.
Now she gives back with animation courses and workouts at Real Voice LA, as well as demo producing. 
Check out the interview to be inspired by her as a fellow vo professional, or watch it to fall in lurve with your next animation coach.  And if you want some ideas about thinking outside of the box in your approach to working as a voice over pro?  Just wait until you hear what Arianna did that STILL books her work today.
If you've taken my Outstanding VO Branding course, you'll see I used her website/branding as an example.  
It's JUST. SO. GOOD.
Interested in getting your branding out of the way with a fun course that will help you create or upgrade your branding as a voice over professional across your entire online presence in 7 days?
Sweet!  Check out my other episode with Voice123 gurus Katherine Tole and Natasha Marchewka.  They're knowledgeable, yet humble. 
They take their work and helping other seriously, but themselves?  Not too much:)  Which make them such a joy to talk to.