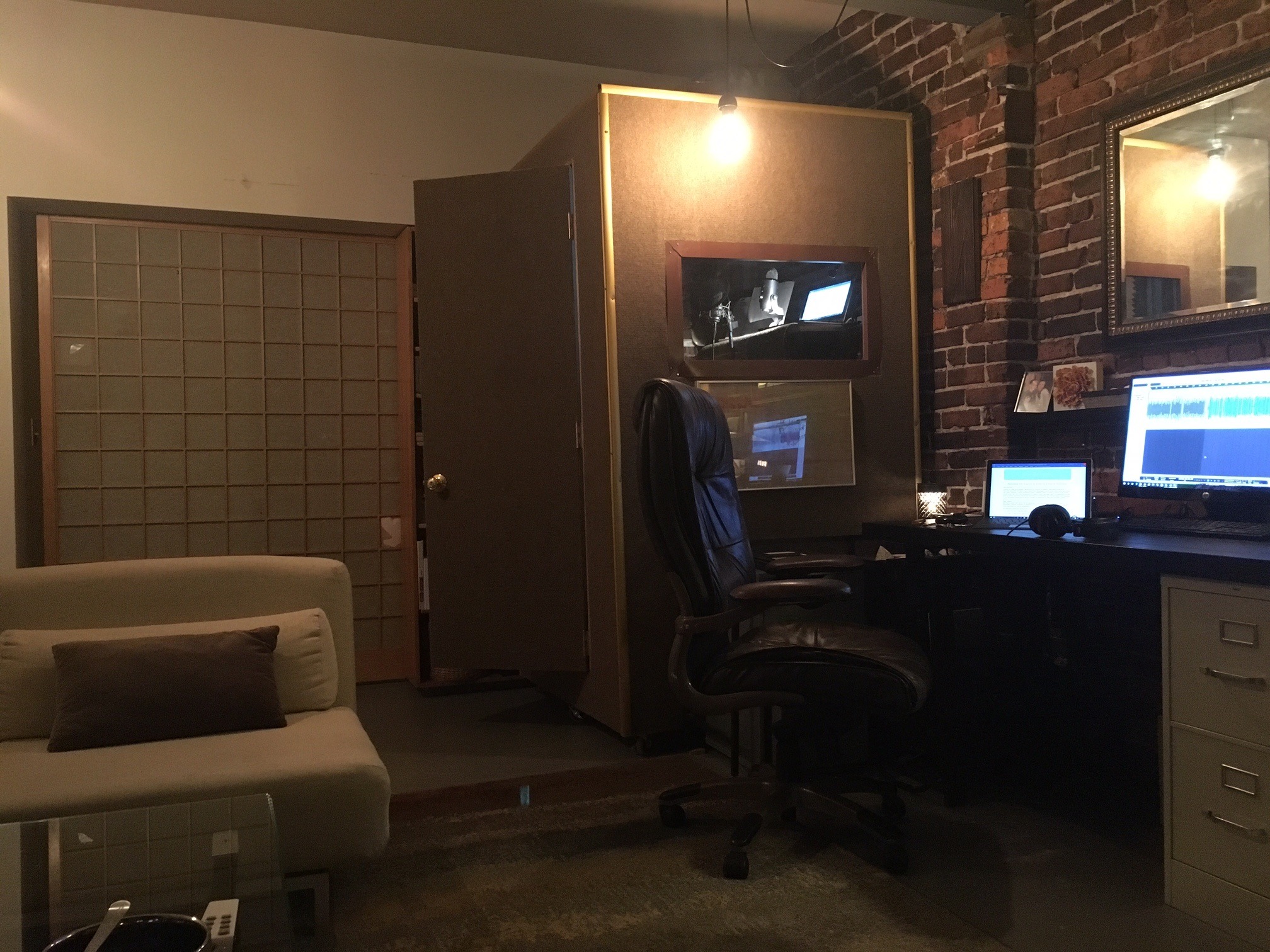 I Built A Vocal Isolation Booth
Christmas was a blur for me this year.  On December 16th, I decided to take on another project with my handy mom (I'll post about the custom murphy bed she and I built some other time), and so I headed with her to Home Depot to buy supplies.  I had the plans and a dvd for a Dawbox 4x4x7 vocal isolation booth.
I've been doing voice over work for 12 years now, and I'm great at creating somewhat decent recording environments out of little to work with.  In my voice over class I teach that you can set up a recording space in just about any closet, which is true.  But we were moving into a space that had only just enough closet space for us.  I didn't want to take any of that space for my booth.  Additionally, I wanted to set up my work space in a corner of the living room this time.  There are no closets or enclosed spaces in the living room, so I woulda had to have a long xlr cable running from my desk to whatever closet I was using in another room.  Not good workflow and not aesthetically appealing.  Seemed to me like was time for a legit vocal recording booth.  I am a singer and vo talent after all.
If you decide to go the route of the Dawbox, I am happy with mine and I think it turned out great!  The 2013 plans I received were wayyyy off in terms of pricing.  They give you a great list of what you need to buy with sku numbers and prices.  But those prices are from Home Depot in the MidWest in 2013 and boy are they not the same prices at the Home Depot in the Seattle area in December of 2015.  I'd say everything was 20-30% more.  STILL it was loads cheaper than to buy a brand new booth.  Here is day one:
Then I came back on December 22nd and we really hit our stride.
Then we had to take two days off for Christmas Eve and Christmas Day.  I'm telling you, the holidays were a blur for me last year!  Our last day of work started in my mom's garage and ended in my apartment.  We stacked the panels up in my dad's truck and hauled them to my place to assemble.