Get Your Voice-over Branding Out of the Way
branding, branding for creatives, building your brand, business branding, Outstanding VO branding, VO, vo branding, Voice over, Voice over brand story, voice over branding, Voice over work, Voiceover, Voiceover Brand
January 18, 2022
It is the third
business
week of the 2022 and, frankly, I couldn't be more excited. ⁠
I'm excited to seriously crush this year as a voice over talent AND I'm excited for YOU to do the same.⁠
For the past three months, I have been settling into our casa de McKell in a local neighborhood on the north coast of the Dominican Republic. The walls are painted and we are all moved in.
And the studio is ready!⁠
Now that that's done, it's time to spend some working hours, outside of recording and auditioning, on the stuff that brings in more work and more money.⁠
-Honing in on exactly what you want in your voice over career⁠
-Solidifying your workflow⁠
When I focus on those four things each year, I am able to lay out what I want and then achieve it for myself. ⁠
There is one really important step to handle first though, before these.
Think of it as the foundation that needs to be laid in order for these four steps to be effective.⁠
You gotta get your branding in line.⁠
It's a really fun mini-course (think of it as a work party with yours truly!) to…⁠
Create or update your branding for your voice over services across your entire online presence in 7 days.⁠
I've been brushing up my own branding to get ready for following these four steps this year (I practice what I preach!), and I am super feeling myself with how the update turned out.⁠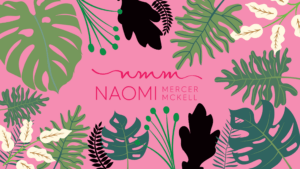 If you want to get your branding handled already, so that you can get going on the other stuff that will launch your voice over career to a place that's working more and earning more money, go here to sign up  
⁠
It's priced at just $17 bucks, so you can't let price be an excuse for not getting this done!